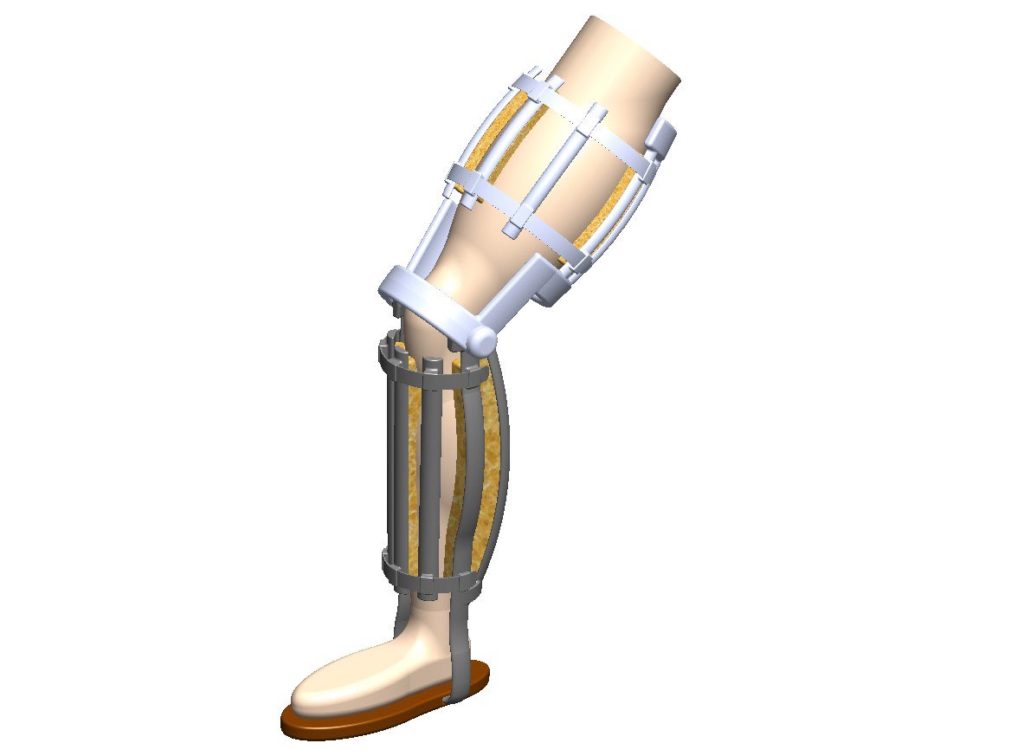 1. PLASTICIZED MATERIAL, DELIVERY DEVICE AND METHOD FOR FILLING A BONE CAVITY
AND INCLUDING BOTH FOAM PLASTIC SPRAY AND INJECTED LIQUID PELLETS AND FOR
PROMOTING BONE GROWTH AND ADHESION
a. www.google.com/patents/US20100318091
A novel method for filling bone defects with bone substitute, which allows for native bone ingrowth.
2. SKULL PATCH WITH DURABLE PLASTIC CONSTRUCTION AND UNDERCUT MOUNT TO
EXISTING SKULL PERIMETER
a. www.google.com/patents/US20100312284
b. Issued patent #8,343,225
A durable customizable plastic patch with an edge designed to interlock with a reconditioned edge of native skull providing a natural appearance.
3. INTERIOR AND EXTERIOR CAST ASSEMBLIES FOR REPAIRING A BONE FRACTURE AND
INCLUDING INTERIOR INFLATABLE OR MECHANICALLY EXPANDABLE INSERTS AS WELL
AS EXTERIOR WRAP AROUND AND ADHESIVELY SECURED BRACES
a. www.google.com/patents/US20100305486
b. http://voicethread.com/share/1562398/
A major advance in fracture fixation, this system is low profile for patient comfort, is radiolucent, and is strong enough to allow for full weight bearing immediately following surgery without the need for an external cast or brace or crutches, allowing patients full mobility the day after surgery.
4. COMPOSITE AND SURFACE MOUNTED BRACE, KIT AND ASSEMBLY FOR SUPPORTING A
FRACTURED BONE
a. www.google.com/patents/US20090275989
b. http://voicethread.com/share/1562498/
A very low-profile fracture plating system employing an expandable linked X shaped network of flat supports, or flat supports anchored to bone by easily removable clips in place of screw fixation. The low profile design should provide for more patient comfort as muscle and tendon and nerve are much less likely to catch and rub against this arrangement than they are on traditional titanium or peak fracture fixation plates screwed into bone.
5. SKELETAL IMPLANT FOR REPLACING A HUMAN BONE
a. www.google.com/patents/US20090018657
b. Issued patent #7,947,081
This patent further makes use of artificial ligaments for anchoring an artificial bone, for example, in a hip or knee replacement operation, and also provides for an internal reservoir within a prosthetic implant to hold a lubricating fluid, as well as a controlling mechanism to cause a regular release of small quantities of this lubricant into the joint space to reduce wear and friction at the articular interface of the joint.